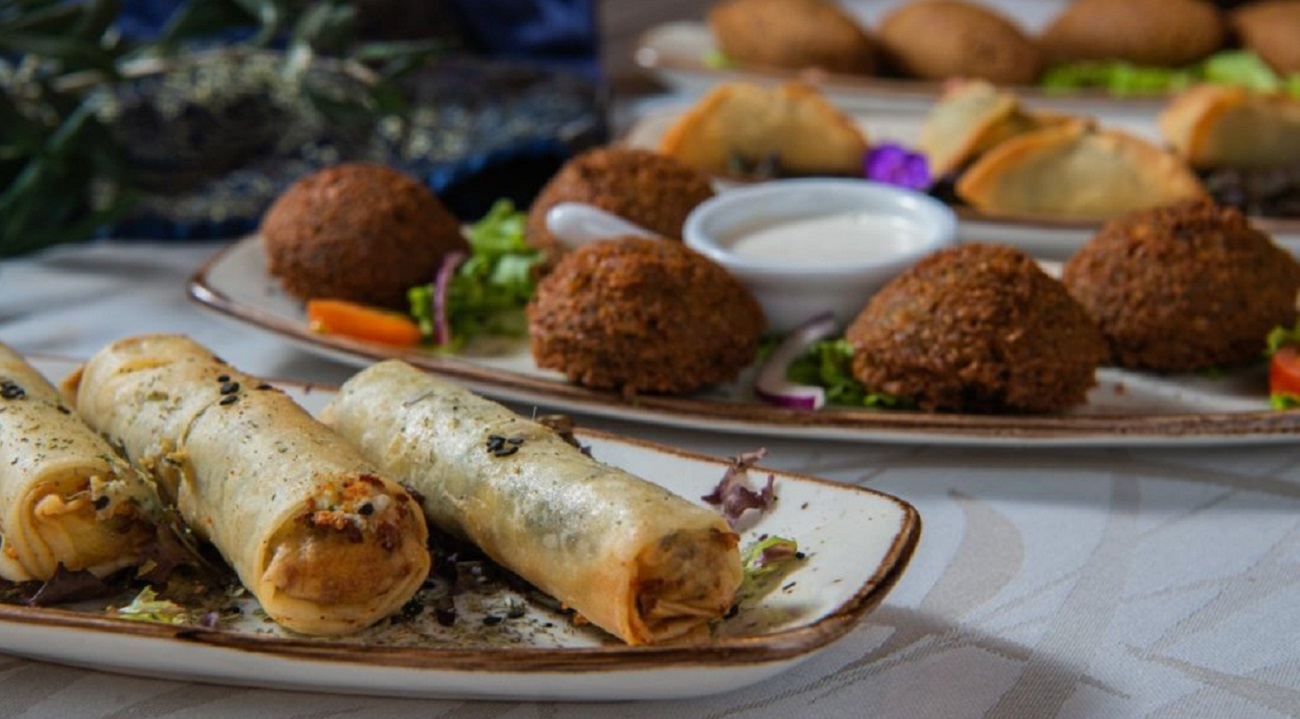 Arab Restaurant
Beytna is an Arab restaurant located in the Spanish capital. We stand out for the high quality of our ingredients with which we cook dishes based on recipes reminiscent of traditional recipes, those of grandmothers.
Arab restaurants have been suffering a great wave of novelty and prominence for a couple of years. This is due to the great quality and variety of its dishes and that people are open to trying new cultures and gastronomies.
Adding to all this, there is the great hospitality of the waiters and workers who make the experience in Arab restaurants like being at home.
The great example of all this is the Arab restaurant Beytna, which means "our home" in Arabic and is a project born of love for both food and Arab culture.
We seek excellence in all our dishes so that they make you travel to the Middle East.
Arab gastronomy stands out for its own flavors and smells, a cuisine full of spices that give dishes unique sensations. Our dishes are characterized by following traditional recipes, those that remind us of grandma's cooking. In addition, we have a charcoal grill that we use for typical Arab meats such as lamb, chicken …
The decoration of the restaurant evokes the traditional Jordanian, however, the most characteristic is the smell, sweet aromas of jasmine and roses with touches of olive and the wood oven with freshly baked bread make our visitors feel at home.
Our desserts are also up to scratch, with them you will put the finishing touch to a fantastic meal. Most have pistachios and sweet orange syrup that are completely reminiscent of Arab gastronomy.