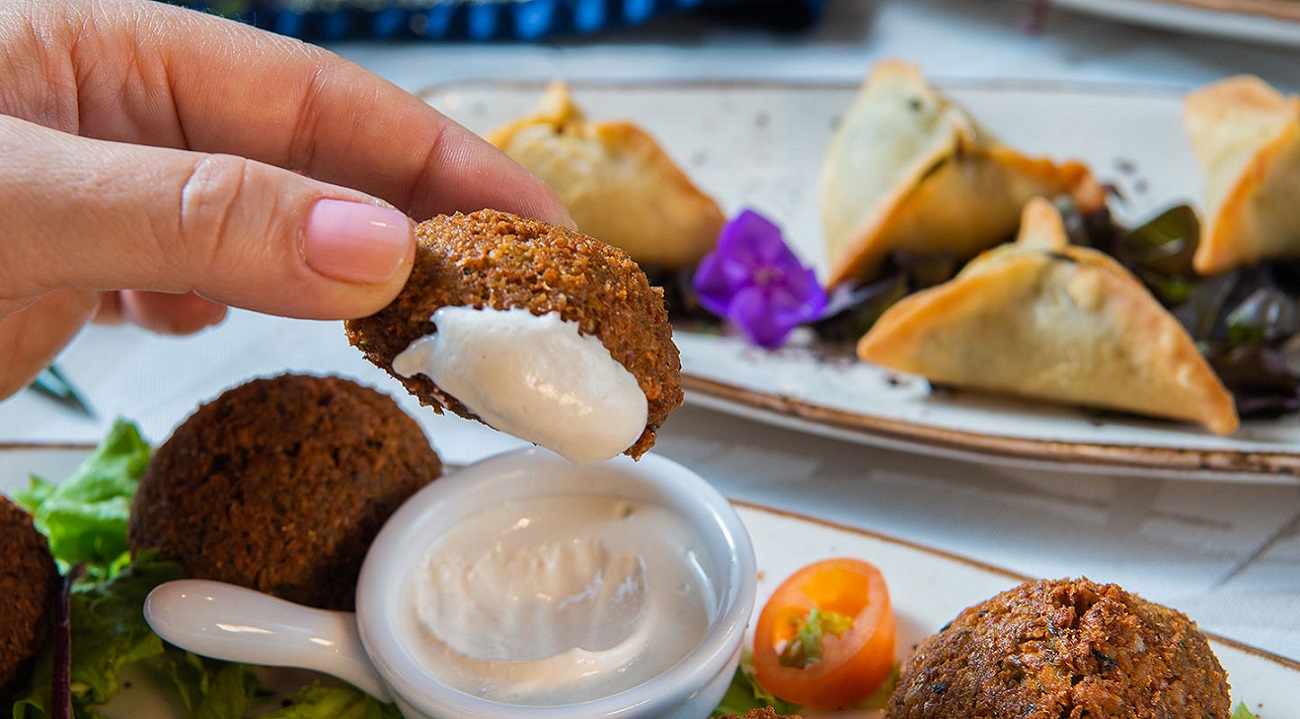 Halal food in Madrid
Halal food in Madrid. At Beytna Restaurant we prepare recipes with lamb, veal or halal chicken, as well as all the ingredients allowed so that our customers can be sure that the food they consume does not conflict with religion.
Halal is a word of Arabic origin that means "licitious". Halal food refers to the set of practices permitted by the Muslim religion and is used in the Islamic community to refer to all acts and meals that are permitted by the Muslim religion. Thus, it refers both to actions and to ingredients themselves that are accepted by Islamic law. The opposite of halal is haram, which means illegal or forbidden.
With regard to the ban, among other things, a distinction is made between certain meat considered dangerous for the human species, such as pork or any meat containing blood; in addition to animal corpses or any food which has not been pronounced in the name of Allah.
Therefore, in broad strokes, halal food is that which is free of any component that Muslims are forbidden to consume under Islamic law (Shariah) and the processing and storage of which is by using utensils or machinery which have been cleaned in accordance with the said law.
At Beytna Restaurant, halal food in Madrid, all our products and their production have this guarantee and comply with all the precepts.
In Beytna, our goal is to bring the delight of Middle Eastern food to a table where friendship and good humor meet. In our restaurant you can relax and enjoy a meal created with the freshest ingredients just as our grandmothers taught us.
If you want to share a table with your family and enjoy a real halal meal, book a table.