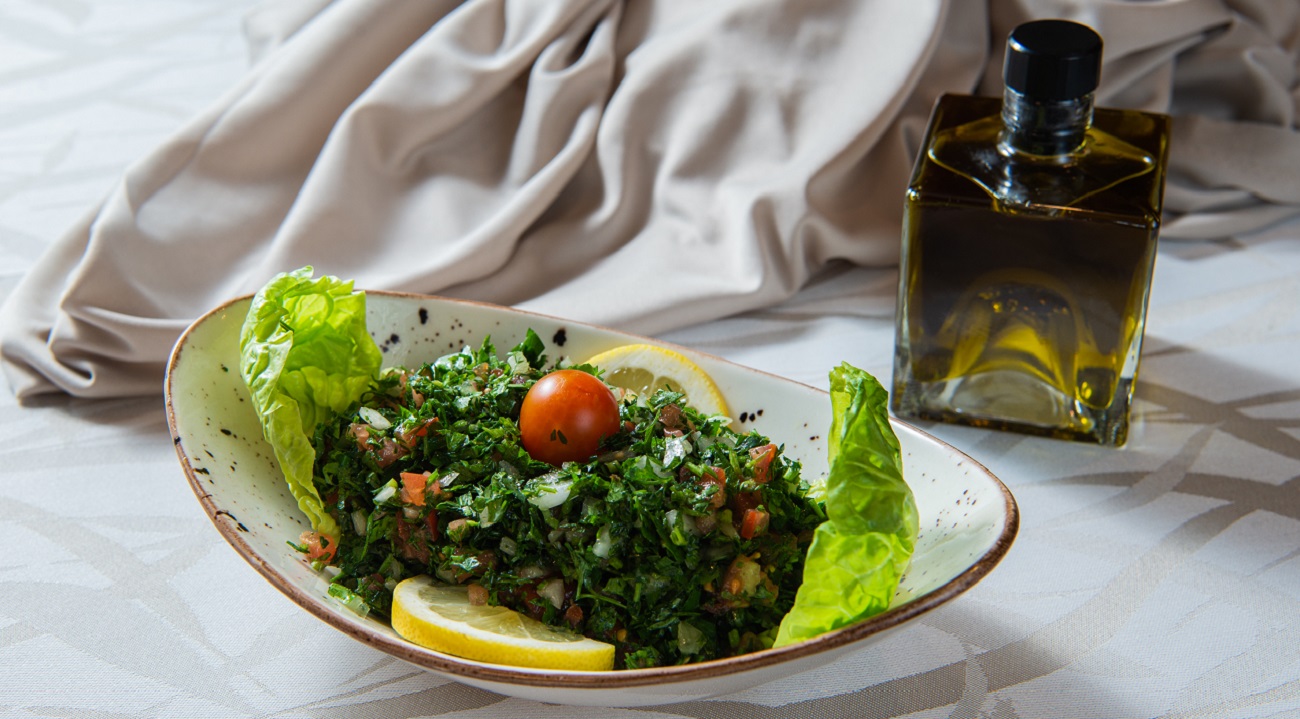 Tabbouleh in arab restaurant in Madrid
Tabbouleh, chopped parsley salad with tomato, lemon, fresh mint, onion and bulgur, can be considered one of the main dishes of Arab cuisine.
In Beytna, an Arab restaurant in Madrid, we offer our customers this delicacy, which combines aromas and herbs.
In Arabic, the word tabbouleh or tabulé means "seasoning" and its star ingredient is bulgur, a cereal originating in the Middle East that is peeled, steamed, allowed to dry and then crushed.
Next to the bulgur, the tomato, the onion, the mint and the lemon are the elements that compose it, being one of the most demanded dishes of our menu for its freshness and great flavor.
It is a fresh, delicious and very healthy salad, because the burgul is very nutritious, which makes it a very healthy dish and very beneficial for our diet. Rich in fiber and vitamin C.
If you want to enjoy an authentic Tabbouleh, the quintessential Arab salad, come and meet us. Book your table at Beytna.
Beytna is conceived as a place to enjoy authentic Arabic food in Madrid, full of fresh ingredients, full of flavor and traditional recipes that will surprise the most demanding palates.
It is a healthy meal. The vegetable is very present in the different dishes and the meat, chicken, lamb or veal, never pork, is treated before being cooked to eliminate fat and nerves.
Arabic cuisine is a kitchen with a lot of flavor, very aromatic, since to flavor the dishes they use spices and herbs such as rosemary, basil, parsley or cilantro.